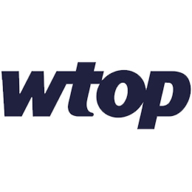 wtop.com
— 1+ hour, 13+ min ago
Grilling out this Memorial Day weekend? The do's and don'ts
wtop.com
..."My first priority is to safety," said Melissa Wright, who heads up the university"s Food Producer Technical Assistance Network.... ...Gigi Barnett | [email protected] May 28, 2023, 5:12 AM At Virginia Tech University"s real test food kitchen, the director has one looming goal.... ...Researchers tend to see a spike in food poisoning in the summer months, and much of it comes from improper holding temperatures, Wright said.... ...Some of those burgers are easy to overcook, Wright said....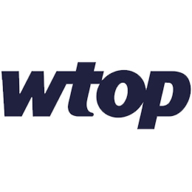 wtop.com
— 17+ hour, 17+ min ago
ARTfactory plans 'Queen's Ball Jubilee' fundraiser in Manassas
wtop.com > virginia
...folk band Susquehanna Travellers with dance instruction provided by The Victorian Dance Troupe.... ...May 27, 2023, 1:09 PM The ARTfactory will continue commemorating the city of Manassas" 150th birthday by holding a "Queen"s Ball Jubilee" fundraiser... ...The event is sponsored by The Bone; Vanderpool, Frostick & Nishanian, P.C.; Manassas Christian School, and Boyd & Parker Catering.... ...Talya Conroy, the ARTfactory"s executive director and a longtime Manassas resident, said she is looking forward to carrying on the city"s celebration...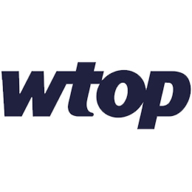 wtop.com
— 1+ day ago
Virginia man sentenced to decades in prison for 2-year-old's scalding death
wtop.com > virginia
...Norfolk Circuit Judge Jack Doyle issued the sentence to John Tucker Hardee, 38, of Norfolk, for his role in the death of Harley Williams, news outlets... ...The girl"s mother, Shelby Love, pleaded guilty in 2020 to felony homicide and child neglect for her involvement in the girl"s death.... ...Instead, she suffered and she died," Norfolk Commonwealth Attorney Ramin Fatehi said.... ...Hardee, who was previously convicted of child abuse in Virginia Beach, told Doyle before sentencing that "there's not a day that goes by that I don't...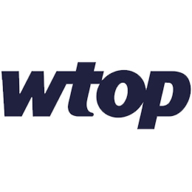 wtop.com
— 1+ day ago
Man steals rifle from police car in Pentagon City
wtop.com > virginia
...Hayes Street. Rodriguez-Hernandez entered a parking garage in the 700 block of 12th Street S.... ...Police say Tyler Rodriguez-Hernandez was apprehended by officers responding to a report of a person with a gun at approximately 9:06 a.m. at the... ...Rodriguez-Hernandez is being held with no bond at the Arlington County Detention Facility.... ...This investigation is still ongoing and anyone with information is asked to contact the Criminal Investigations Division at 703-228-4342 or ACPDTipline...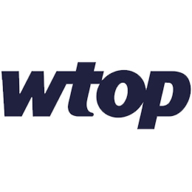 wtop.com
— 1+ day ago
2 dead, 2 hospitalized after shooting at Woodbridge home
wtop.com
...at a home in Woodbridge, Virginia, according to Prince William County police.... ...It happened just before 2:30 p.m. at a home in the 14700 block of Birchdale Avenue.... ...Kevin Hughart with the Prince William County Police Department said the shooting happened in a "quiet" part of the county in a "nice, residential... ...Check back with WTOP News for updates....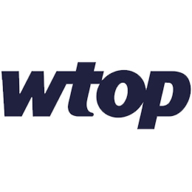 wtop.com
— 1+ day ago
Commemorating Memorial Day with events in the DC area
wtop.com > local
...The yearly United House Prayer March will take place at the Walter E. Washington Convention Center from Saturday, May 27 to Sunday, May 28.... ...The event will be hosted by actor Anthony Anderson and sportscaster Joe Buck, and will have musical performances from Colbie Caillat, Andy Grammer... ...Memorial Day History Tour People can take part in a walking tour around the White House, starting from the John Paul Jones statue across the World...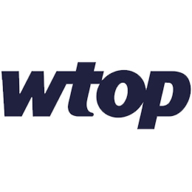 wtop.com
— 2+ day ago
How a Fairfax Co. student's pageant win made history
wtop.com
...May 26, 2023, 4:45 AM Oakton High School sophomore Ashley Wang"s expectations for her first ever pageant were so low she said she didn't tell any... ...Miss Virginia Teen USA.... ...Now, she"ll compete nationally in the Miss Teen USA competition this fall.... ...Around 3 a.m., after the pageant, Wang texted the coach of Oakton"s dance team, who echoed her excitement....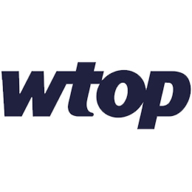 wtop.com
— 2+ day ago
Loudoun Co. middle school students host 'fight clubs' with help from ...
wtop.com
...Matt Kaufax | [email protected] Thomas Robertson | trobe[email protected] May 25, 2023, 10:33 PM A fight among students at Loudoun County, Virginia"s... ...In a message to parents, Lunsford Principal Carrie Simms said many parents were aware of their child"s participation in the fight clubs and hosted... ...The fights spilled over to the hallways and bathrooms of Lunsford, Simms said, leading administrators to discover social media activity that revealed... ..."We cannot tell you how to parent, but when your children create TikToks and Instagram pages using Lunsford"s name and then attempt to hold these...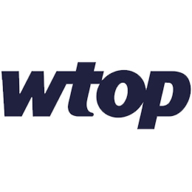 wtop.com
— 2+ day ago
Fairfax Co. police release bodycam footage showing struggle for officer's gun before shooting
wtop.com
...David Andrews | [email protected] May 25, 2023, 5:11 PM Police in Fairfax County, Virginia, released bodycam and security camera footage Thursday... ...Police said Brandon Lemagne, 38, of Newport News, was driving a stolen U-Haul when an officer stopped him in a gas station parking lot the afternoon... ...Our police officer is lucky to be alive," said Fairfax County Police Chief Kevin Davis, calling the incident a "once-in-a-generation" event for a... ...The perpetrator attempted viciously and violently to disarm our uniformed Fairfax County police officer, and I think you saw that rather clearly....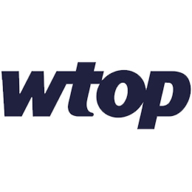 wtop.com
— 2+ day ago
Two Prince William County sites among commonwealth's most ...
wtop.com
...May 25, 2023, 5:10 PM Two Prince William County sites are among the most endangered historic places in Virginia.... ...Chapman-Beverley Mill and Bristoe Station Battlefield are listed on the organization"s annual list of locales facing imminent or sustained threats... ...While much of the Bristoe Station Battlefield near Manassas is preserved by the county within Bristoe Station Battlefield Heritage Park, an 85-acre... ..., industrially-zoned portion of the site belongs to Texas real estate developer Trammell Crow Co., owned by the family of prominent Republican donor...